Baggage woes...Anecdotes
Air France have to be one of the worst. I've had four separate incidents with them, a couple of times downright emotionally exhausting.
The funniest and stupidest from my part has to be landing in Bamako, Mali. Waiting by the rickety carousel in the dingy reclaim area. Everyone else had picked their bags and left while we were still waiting for the our last item, the tripod case. After ten minutes of no show I rushied around asking anyone that looked like they knew what they were doing where my bag was. Eventually I found someone who look like they worked for AirFrance, he checked the system and even though the missing case wasn't it, for some weird reason, he flippantly told me the bag was still in Paris. That's impossible I told him. All the bags had been checked in without any problems, it was a quiet day at CDG. You tend to breed a third sense after years of travel and I had this inkling that the bag was still on the plane, I don't know how, but I knew I was right. We ended up in a heated argument and he refused to acknowledge or even check the hold of the plane. Earlier I had noticed a manky old door at the back of baggage area where some poor bugger had  brought in all the excess items. It led directly to to the runway. It was open and in the distance I could see the the Air France 747 sitting on the tarmac and it's next destination was the Congo. Don't know what came over me, but I stormed through that door shouting at the poor AirFrance employee that my tripod was on the plane and I was going to retrieve it! 
Two security guards and a worried AirFrance employee chased me on the tarmac. As they caught up with me, rather than arrest me, they finally acknowledged my irate concerns and accompanied me to the back of the plane where you could see inside the huge nearly empty belly of the aircraft, and guess what was propped up next to two large freight containers? My tripod case. On it's way to the bloody Congo and God knows where else!
P.s this was before 9/11 when I was very young, very brash and very foolish!!!

Adam Docker
Red Earth Studio | Unit 10 | 17 Palmers Road | London E2 0SP
Tel. +44 20 7613 1000 | Mob. +44 7956 308 453
www.redearthstudio.com    www.adamdocker.com     
www.instagram.com/redearthstudio    www.instagram.com/baronmeister
The information in this E-mail (which includes any files transmitted with it) is confidential and may also be legally privileged. It is intended for the addressee only. Access to this E-mail by anyone else is unauthorised. Red Earth Studio does not accept legal responsibility for the contents of this message. Any views or opinions presented are solely those of the author and do not necessarily represent those of Red Earth Studio.
All messages may be monitored by Red Earth Studio.
toggle quoted message

. . .
On 12 Dec 2017, at 09:26, Chris Burton <
chris@...
> wrote:
BA have always been good with me, they one misplaced 7 cases on a flight to Australia but within 48 hours they were delivered by courier to our 'way off the beaten track' base. 
The only airline I would (and have, multiple times) refuse to fly with is Air France. Not only is their service consistently poor, they have also lost and misplaced cases nearly every time. An airline is only as good as it's ground handler is wrong; the airline can offer customer support if they so choose, and Air France choose not to. 
One trip to Morocco sticks in my mind in particular: I was focus pulling a BBC job about 15 years ago, the cases weren't on our outbound flight and despite Air France operating 2 flights a day from LHR to Casablanca, it took me several hundred £££'s of mobile phone calls chasing and 8 days before the cases arrived. Once in Casablanca, Air France REFUSED to deliver to location so I had to take a 12 hour round trip taxi ride through the Atlas Mountains one night after wrap, returning next morning for the call time on location. The taxi cost me £200. Air France refused to pay for anything and offered me a t-shirt, tooth paste and branded condoms! Not only have I refused to fly with them ever since (about 6 occasions) but my story has also made productions book alternative airlines for the entire crew. I am confident I've cost them many tens of thousands of pounds in lost revenue to date :)
Don't worry Michael, I'm sure you'll get your equipment back with a reputable airline like BA. Do let us all know how you get on. 
Best regards,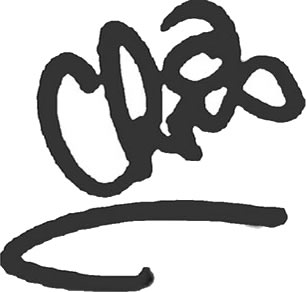 OFFICE: +44 207 100 2407
MOBILE: +44 7973 500765
On the whole BA have been very good, and I know quite a few people who fly (with kit) a lot and its still their preferred airline.  
As it happens the airline has a long history of working with film crews.  Going back quite a few years they used to have a dedicated film crew check-in desk in terminal one.  Whilst that has long gone, I know other crews flying much bigger kits have (I think via the BBC logistics team) been able to liaise directly with a dedicated BA contact, which has been especially helpful with the whole Lithium Ion thing.
In my relatively short 20 yrs of flying across Europe, around 90% of my flights have been BA and until this current episode I had been very lucky and only lost one bag.  That was a tripod in a tube and we were flying the then reasonably new low-cost airline Easyjet - two days after 9/11…
In the old days - before everything was computerised - BA check in staff were nice and flexible and it has been know if it was an empty flight they would let you off excess baggage.  Even now they will be flexible when they can, were as Easyjet are pretty strict and Ryanair - well forget it!  
We will wait and see what happens, we are assured our bags will be found. So fingers crossed it should all work out.  I hope so. I have three trips booked in for January 2018, all across Europe and all BA….
Michael
Michael J Sanders
Director of Photography/Cinematographer  
mobile:   07976 269818   
diary:      020 8426 2200



Does this mean you don't plan to use BA for transport in the future?